Shattler Lacrosse Academy - Southern Development Camp
---
---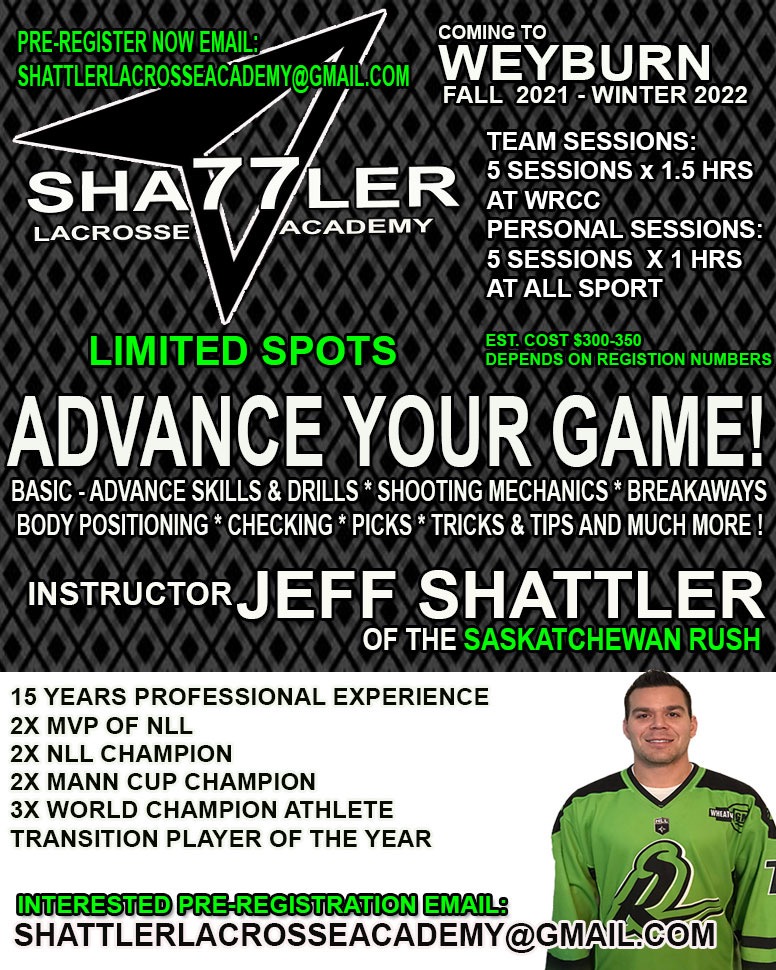 ---
We are very fortunate to be the host community for the Shattler Lacrosse Academy's South Sask Development Camp. This camp is a unique opportunity that will blend together Individual Skill Development and Full Team Systems Training. Here is what you can expect:
Personal Skill Development
Groups of 6 - 8 runners
5 x 1 hr Personal Development Sessions
All Sport Training Center - (5 hrs total)
Team Development
Full Enrolment
5 x 1.5 hr Team Sessions
Weyburn Recreation Cultural Center - (7.5 hrs total)
$ 299.00/Runners & Goalies
1st Session is Scheduled for November 2, 2021
Very Limited Spots Available, Register Today to Reserve Your Spot.
For complete program details &/or to register please visit: https://www.shattlerlacrosseacademy.com/book-online